AVANCON BENEFITS
Avancon Handles 95% of Conveyor Projects With 1 Simple Product Line.
Outside of high speed sortation, Avancon can handle it all with rates up to 80 ppm. And by all, we mean bags and boxes up to 100 lbs. The low voltage 48V MDR conveyor is able to run at speeds up to 295 feet per minute. The "OTU" or omni-directional transfer unit is extremely versatile. It can transfer, merge, align, and re-orient products all-in-one unit. For most projects, this means we can use Avancon as a single-source provider saving on costs, lead time while reducing complexity. See below for our High Speed Sortation partners.
Avancon is Safe, Green, and Maintenance-Friendly.
You can find Avancon at TSA. That alone should tell you how safe it is. All motorized components are housed in the side frame and there are no gaps that a finger could get pulled in to.
You can save 84% on energy costs. When accumulation zones are not in use, they are not expending energy, period. Not only that, it's extremely quiet.
Most of the components are maintenance-free. You can count on two hands the number of items you need to store in your spare parts cage, and all of them are built to be replaced in 5 minutes or less.
AVANCON WAREHOUSE FUNCTIONS
Avancon is Everywhere in the Warehouse.
Speed up your product movements in the warehouse and sort & route according to your needs. Avancon optimizes:
Receiving
Put-away
Replenishment
Picking
Consolidation
Packing
Shipping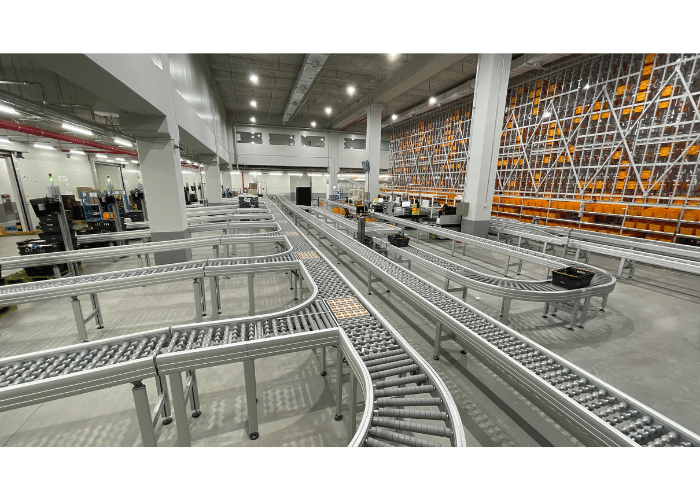 REVOLUTION STREET WXS BENEFITS
Pendant Automation Gives You Options.
Have you been stuck in a forever license with your software provider? Can only your provider make updates to your software? How much of the software do you actually use? Is the software outdated and hard to navigate? These are the questions that inspired the benefits behind Pendant's customer-first software:
Developed with open source code.
Only pay for the software modules you need.
Zero licensing fees.
Free lifetime remote support.
Modern web-based interface.
Pendant Automation Gives You Ownership.
Revolution Street WXS is developed using open source code (php, JavaScript, HTML5, MySQL, and Linux). What does that mean? Well, when you purchase the software either as a CapEx project or as SaaS, your software engineers can tweak the programs as needed. Better yet, when you have questions on how to tweak the software, we'll help you do it. We even include a Knowledge Base that allows for self-discovery. So no, you don't have to call your software provider and pay extra for a new feature that you want. You can build it yourself.
REVOLUTION STREET WXS WAREHOUSE FUNCTIONS
WCS Directs the Real-Time Activities of Automated MHE.
Want to get more out of your conveyor system? Add some smarts to it with a WCS that optimizes:
Zone Routing
Sortation
Merging
Scanners and Dimensioners
Machine Control
Print-and-Apply
In-Motion Weighing
Pick-to-Light
Put-Wall
Step 3: WES Software + Robotics
INVIA ROBOTICS BENEFITS
InVia Brings Accuracy and Efficiency to Picking Processes.
Picking is the most time-consuming and expensive process in the warehouse. And labor is all too tough to come by these days. And the labor you do get doesn't want to work with outdated technologies. A simple software boost to your existing picking process with InVia Logic will improve your productivity and send your workers home happy. The InVia Pickmate wearable technology allows your current work force to walk optimized picking paths and locate items on the shelf faster. InVia's SaaS model makes this upgrade affordable, efficient, and maintenance-free.
InVia Takes Your Warehouse to the Next Level.
Still having labor challenges even after upgrading your WES software with InVia Logic? Still can't find people? No problem. InVia's AMR Picker Robots will pick and transport items from storage and bring them to a picker wall. The only labor you'll need will be at the picker wall where the operator enjoys a gamified order consolidation experience. Let the robots do the walking and let the people do the consolidating. InVia's RaaS model again makes this upgrade affordable, efficient, and maintenance-free.
INVIA WAREHOUSE FUNCTIONS
WES Optimizes the Processes In and Around Picking.
Order accuracy, picking efficiency, reduced labor are critical to the success of the modern warehouse. InVia optimizes picking processes:
Pick-to-Color Picking
Picking with a Sortation Station
Picking with InVia PickerWall
Consolidation Across Zones
Replenishment and Put-away
Cycle Counting
Put Back and Returns
Hospital
Lot Control / Serialization
Pack Out
Cubing
Management Reporting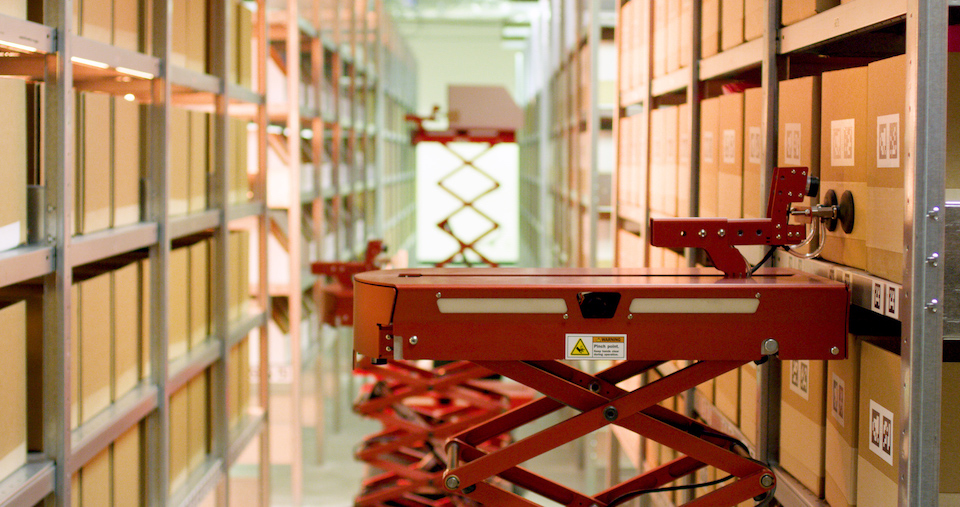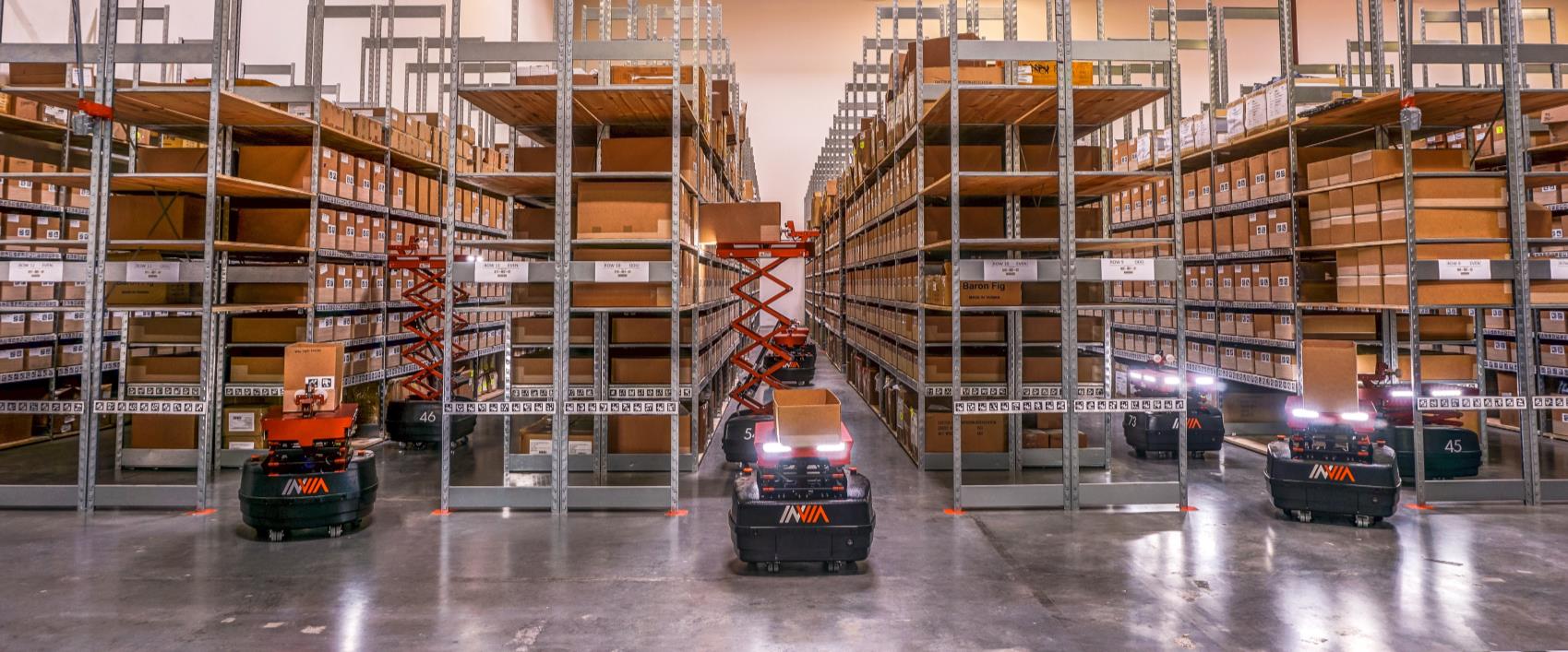 EXPLORE FURTHER CAPABILITIES OF 2C WAREHOUSE SYSTEMS
2C Has 25+ Years of Implementing Warehouse Projects.
We can complete 95% of your warehouse projects with our three partners above. Here's where the other 5% comes in:
High Speed Sortation: Tompkins Robotics (tSort), Bowe Intralogistics (Push-Tray, Bomb-Bay), NPI (Shoe Sorter and Double Shoe Sorter), MHS (Natrix Shoe Sorter)
Mezzanines: Steele Solutions, Cogan
Racking & Pick Modules: Agnostic
Shelving: Agnostic
Work Stations: Dehnco, Custom
Other Conveyors: MHS, Trew, Dematic, Hytrol, CASI, Carter, Roach
Chutes and Gravity Conveyors: Conveyor Metal Works, CSI
LET'S GET IN TOUCH.
Ready to start your journey to the modern warehouse?